Usually, E-1106 automatically pops-up while browsing the Application. This rare error is caused by a caching issue. While our developers work on a permanent solution, we would request that you sign out and then sign back into the Kangaroo app. This will not affect any of your paired Kangaroo devices.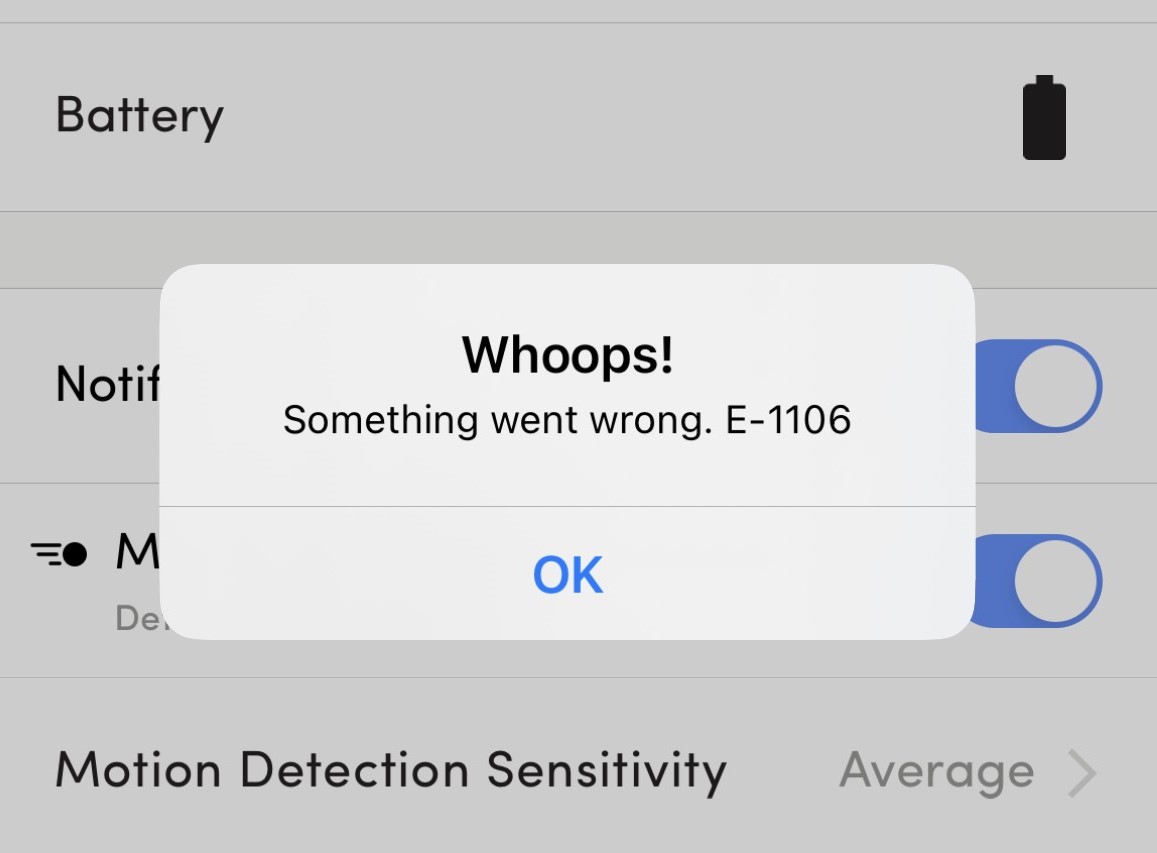 Step 1.Open the Settings of your Kangaroo App.



Step 2. Click on "My Account"


Step 3. Tap on "Sign out"



Step 4. Log back in using the same phone number linked to your account and you are good to go!




If the above steps did not help you in resolving E-1106, kindly contact us.