Before using you Kangaroo devices, you need to setup your own Kangaroo account first where you can pair your security devices, add people / members of your household later on and make your home secured from just your phone!
1. Download the Kangaroo App
The app will guide you through the simple setup process, step by step, and is where you'll go to control your system.

SETTING UP YOUR ACCOUNT
When you open the app for the first time, it will walk you through a little "Get To Know Us" slideshow. You can swipe through by clicking the blue arrow at the bottom of the screen!
2. MOBILE PHONE NUMBER VERIFICATION
To make sure your account is authentic and secure, you'll first be asked to type in your mobile phone number and then press "Verify".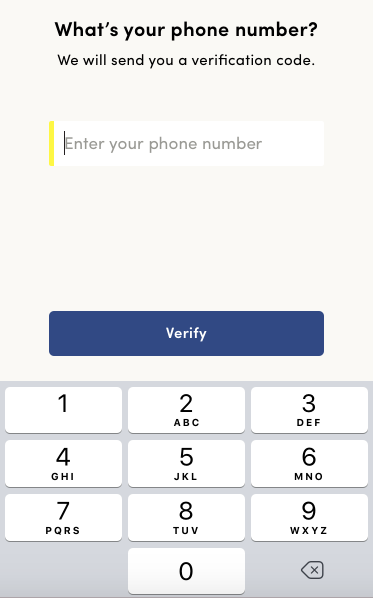 3. ENTER THE TEXT CODE
You'll get a text message on your phone with a code in it. You enter that code and then press "Submit".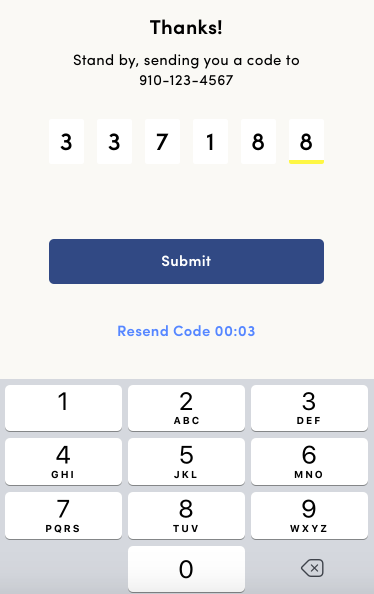 4. AGREE TO OUR PRIVACY POLICY
Read it beforehand if you want to. But you'll need to press "Agree & Continue" before you can finish setting up your account!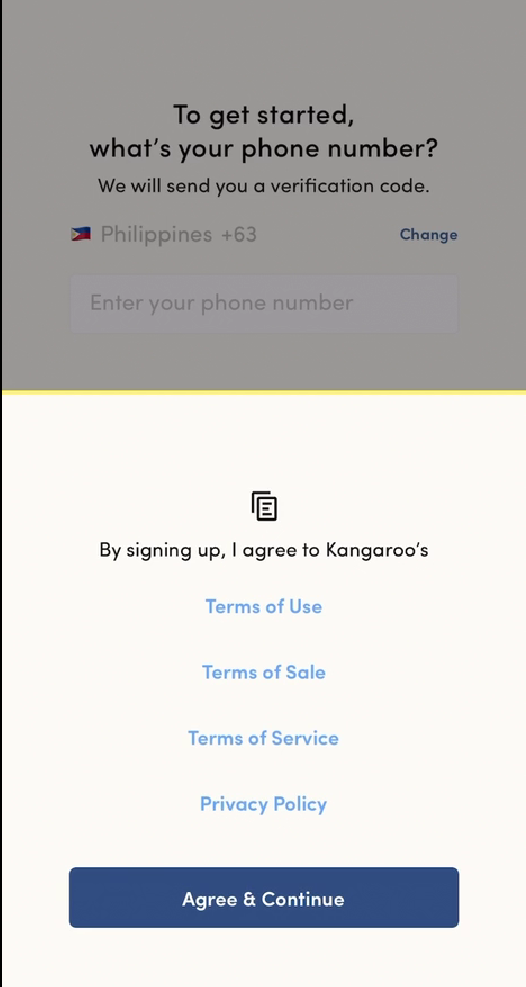 5. INTRODUCE YOURSELF
Enter your full name and email address, then press the big blue arrow.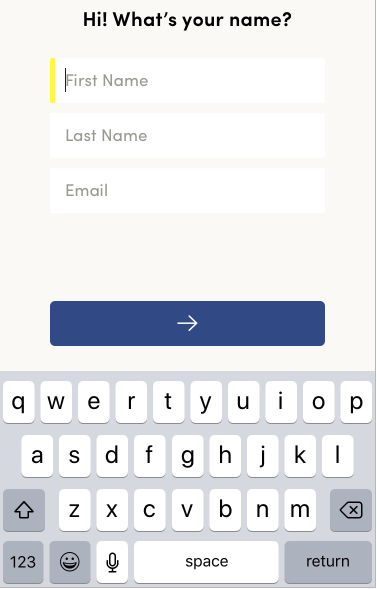 6. NAME YOUR HOME
You haven't picked an endearing name for your home yet? Well, now's your chance. (Or just call it Home).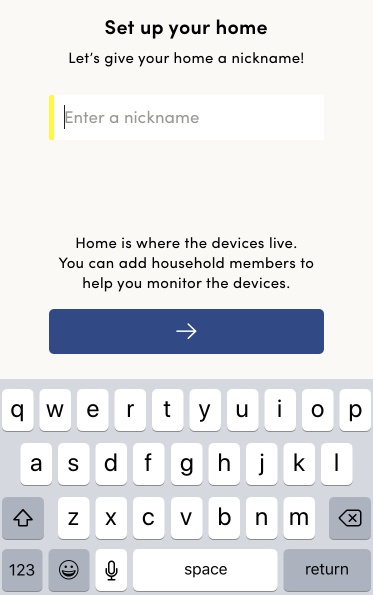 7. ENTER YOUR HOME ADDRESS
Your address is just used for emergency situations so that authorities can be directed to your home should you choose a Professional Monitoring Plan. Be sure to press "Allow" when prompted, as shown below!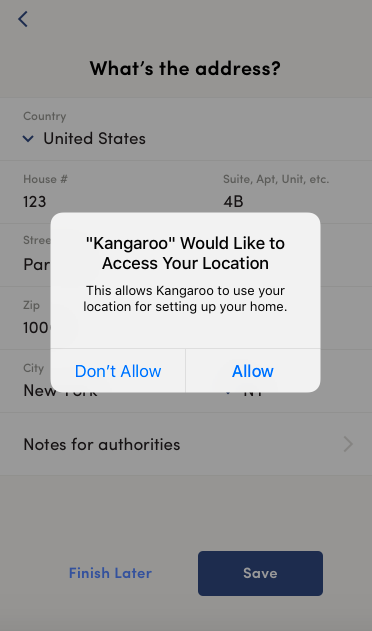 8. NOTES FOR AUTHORITIES
The final screen of the account setup process will ask you to jot down anything you would want someone to know when responding to a 911 call at your home -- do you live in a gated community with a code? Do you have a dog whose bark is worse than its bite? Let them know!
The Kangaroo Home Security application is FREE and is available for Android and iOS users to download from Google Playstore and App Store, respectively. If you cannot locate the Kangaroo Application or having trouble with registering an account, kindly contact us.