Are you getting a black screen, a white screen, a perpetual "Preparing Photo" screen or perhaps an alert with no photo or stitches?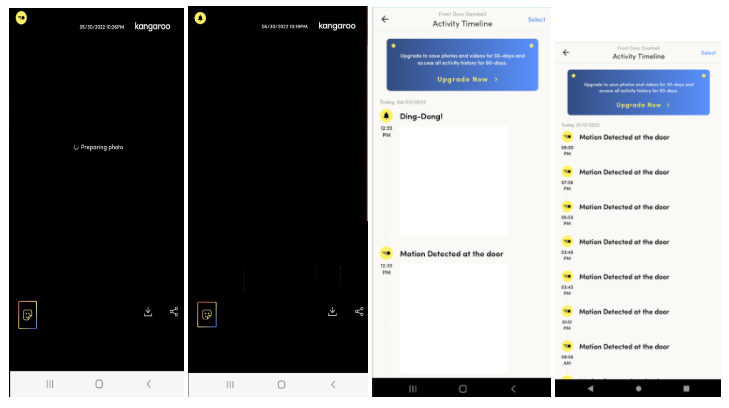 On the off chance that you do experience these issues whenever your Doorbell Camera sends you a photo or stitch alert, it's either your Doorbell Camera or the Kangaroo app on your phone is not receiving a good WiFi signal (or even mobile data signal for you phone).
We would recommend trying some of these basic troubleshooting steps to fix this issue.
If the issue persists, our live GuRoos will be more than happy to assist here.